Best free Microsoft Office alternatives for PC 2022
The world of office suites is dominated by Microsoft Office. However, it comes at a hefty price of $149.99, which is more than most are willing to pay. With that in mind, we bring you a list of the best, and most importantly, free Microsoft Office alternatives. The software covered in this article is available for download on our website.
By Adnan Mahinic May 13, 2021 • updated January 26, 2022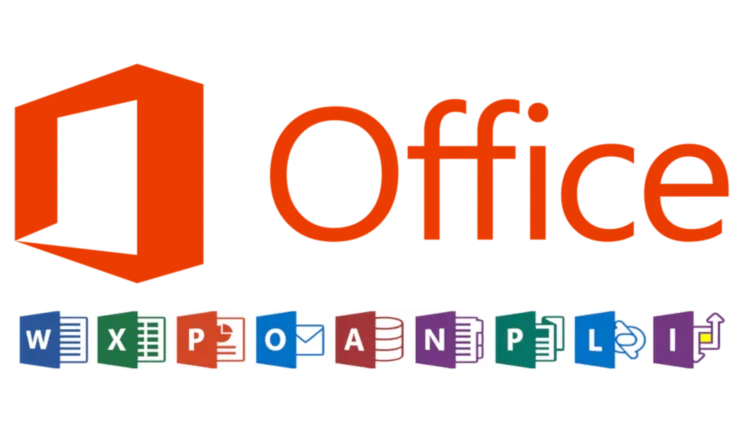 Today's world is difficult to imagine without office software. Most people use it to write documents, create presentations, or store important data via sheets. Whether you are a high school student, business person, construction foreman, manager, etc. you must have come in touch with it at some point in your life. Microsoft Office is the leader in office-related applications, and replacing it is no small feat. Fortunately for us, in 2022, a few Office alternatives stand out amongst the pack, so let's check them out!


1. WPS Office
Need to work on your spreadsheet and presentation at the same time? WPS Office allows you to do it in a single window!
Download from Sooftware: WPS Office
Price: free
WPS Office is a small and fast office suite developed by Chinese software developer Kingsoft. WPS is an acronym for Writer, Presentation, and Spreadsheets, making it a suitable replacement for Word, PowerPoint, and Excel respectively. It's fully compatible with all standardized office formats. The feature most users are proud of is the single-window mode. Let's say you need to create a presentation based on the data in your spreadsheet. Normally, you would open Excel and PowerPoint at the same time, and constantly switch between them. WPS Office allows you to do that in a single window, making it perfect for multitasking. However, the free tag ironically comes with a price in the form of ads. If you want to get rid of them you can pay for the premium service, which is still considerably lower than MS Office.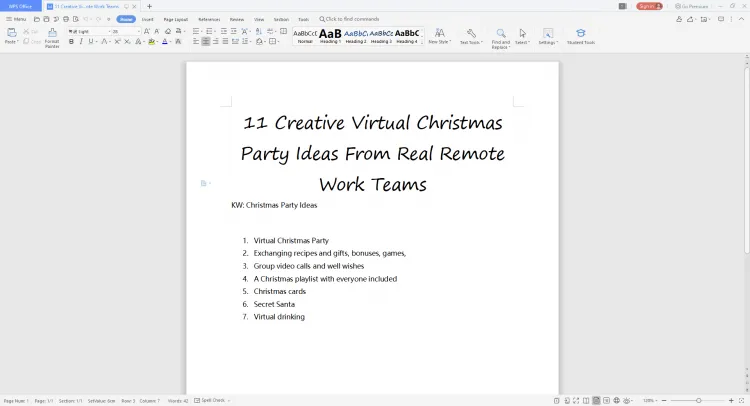 2. FreeOffice
Annoyed with the constant import and export of non-Microsoft formats? SoftMaker Office works with .docx, .xlsx, .pptx by default!
Download from Sooftware: FreeOffice
Price: free
FreeOffice makes the transition from Microsoft Office seamless, as it comes with an all-too-familiar UI design. You won't be mistaken if you think of it as Microsoft Office, because the interface is considerably similar. As with our previous entry, it provides three applications: TextMaker, PlanMaker, and Presentations. TextMaker is the substitute for MS Word and quite a viable one. It boasts all of the essential features like the picture, table, chart, and basic shape editing for your documents. What makes TextMaker stand out is the OLE feature. OLE (object linking embedded) allows you to embed your spreadsheets and presentations into your documents.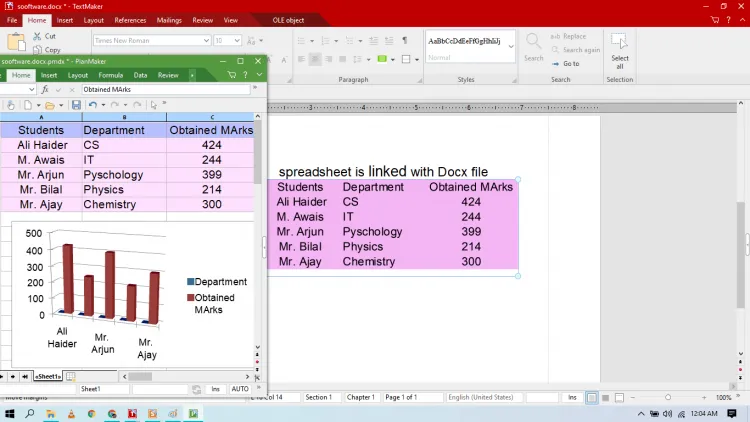 3. LibreOffice
Want the full package, with no ads, and for free? LibreOffice is the open-source solution for you!
Download from Sooftware: LibreOffice
Price: free
LibreOffice is a favorite amongst the open-source office tools, and for a good reason. While it uses its own file formats, LibreOffice can work with MS Office extensions. Its package includes Writer, Calc, Impress, Math, Draw, Charts, and Base. It basically replaces all of the MS Office software, and it's easy to get the hang of. Fans of the old MS Office design will find LibreOffice quite satisfying. But if you are looking for a ribbon design, then it might be a letdown for you, as it uses a drop-down list. With its frequent updates, LibreOffice aims to improve the overall experience consistently.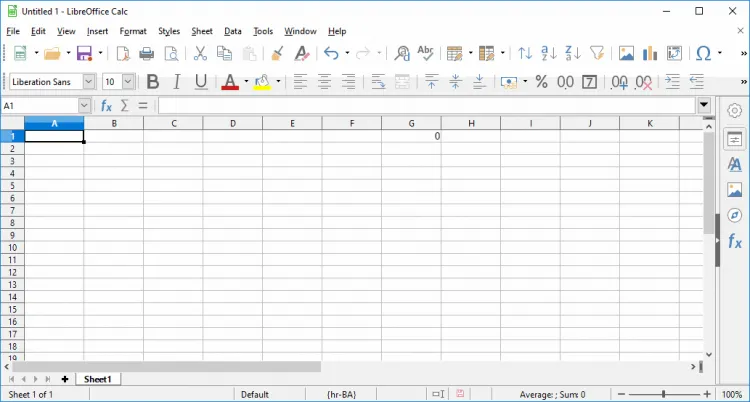 4. OpenOffice
Running an older machine, and you like old-school UI design? OpenOffice is one of the pioneers in open-source document processors.
Download from Sooftware: OpenOffice
Price: free
If you have tried out LibreOffice previously, don't be shocked when you discover that OpenOffice looks almost the same. That's because LibreOffice was forked from OpenOffice in 2010. LibreOffice boasts a cleaner interface, whereas OpenOffice crams more features in its design. However, while LibreOffice works with newer .docx, .xlsx, and .pptx formats, OpenOffice can't. In all honesty, OpenOffice is only a viable option if you are running an outdated machine and looking to save precious resources. Still, it comes with Writer, Calc, Impress, Math, Draw, and Base in its package, but it doesn't have Charts. Updates are a bit less regular compared to LibreOffice.