Best free antivirus protection for Windows 2022
Being at the mercy of Windows Defender is a situation no one wants to find themselves in. An annual subscription for antivirus software can go up to $100, but you don't have to pay for that. In this article, we bring you the top 6 free antivirus software solutions available for download on our website!
By Adnan Mahinic July 26, 2021 • updated January 27, 2022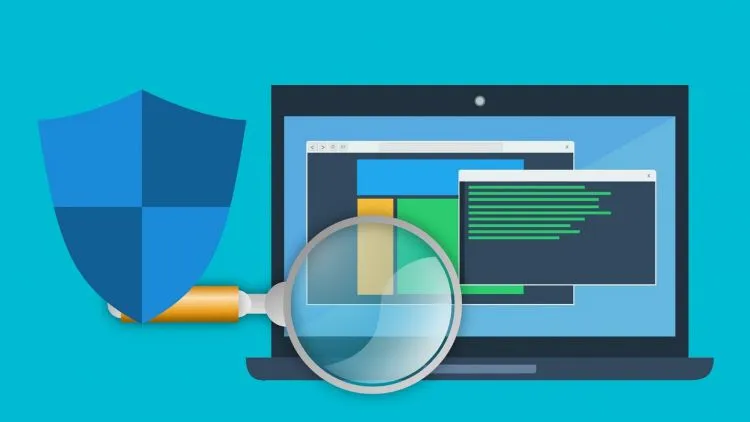 Internet is a place of wonders. In the 21st century, we have access to unlimited amounts of information. However, that benefit comes with a nasty side effect – viruses. Without antivirus software, it's impossible to be safe from millions of malicious virus variants in the online world. Antivirus software is priced like a luxury, but it's a necessity. Luckily for you, we have found 6 of the strongest antivirus software solutions and ranked them from top to bottom. Let's check them out!


1. Kaspersky Security Cloud – Free
Want the highest detection ratio antivirus software for free? Kaspersky Security Cloud is your answer!
Download from Sooftware: Kaspersky Security Cloud – Free
Price: free
Kaspersky needs no introduction. Their unbeatable malware-detection engine is what made them the biggest name in the antivirus industry. Kaspersky Security Cloud – Free is their latest in line of high-end antivirus software. The free version includes a virus shield, password manager (up to 15 entries), and a VPN (200 MB/day). You have the option of installing Kaspersky's browser add-on for extra security on Google Chrome, Mozilla Firefox, or Microsoft Internet Explorer. In addition, the savvy UI design and a low startup impact make Kaspersky Security Cloud – Free our top choice.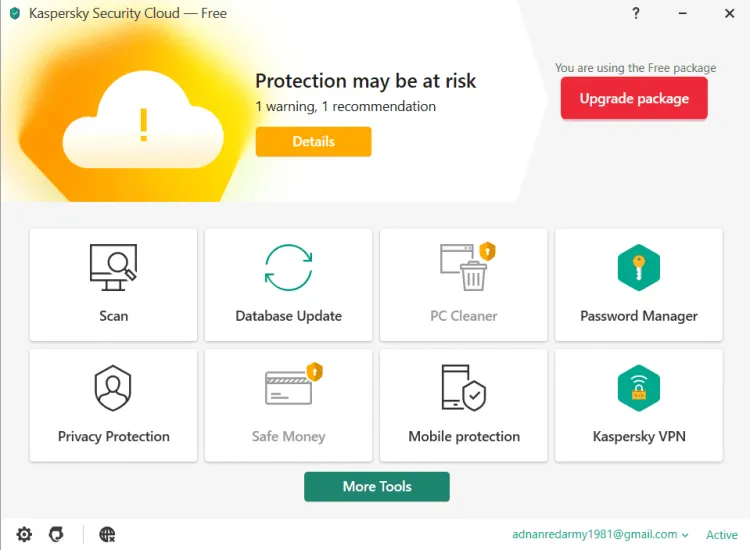 2. Avast Free Antivirus
Aiming for an antivirus software packed with features? Avast Free Antivirus is the choice of Windows users around the world!
Download from Sooftware: Avast Free Antivirus
Price: free
A close second on our list is Avast Free Antivirus. Trusted by over 435 million users around the world, Avast offers a ton of features for free. There are four different options for scanning: Full Virus Scan, Targeted Scan, Boot-Time Scan, and Custom scans. In terms of Malware and Phishing protection, Avast rivals the top detection engines. Other features include a password manager, VPN, Wi-Fi inspector, and browser extensions. The only reason it came second on our list is an increased number of false positives and a substantial bootup impact. However, this can be lessened if you are running a strong machine, and we're sure you'll appreciate the modern design of the app.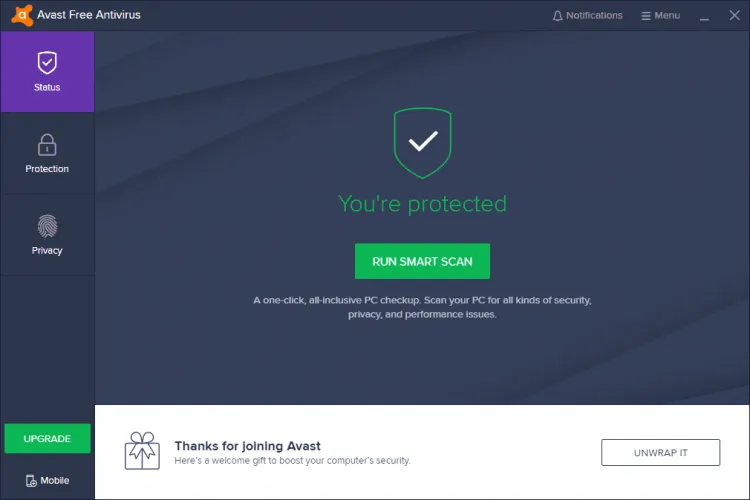 3. AVG Antivirus Free
Do you like our previous entry, but wish to have different features? AVG Antivirus is owned by Avast, and it behaves almost the same as Avast Free Antivirus!
Download from Sooftware: AVG Antivirus Free
Price: free
While some may categorize AVG Antivirus Free as a stripped-down version of Avast, it's still full of features. These include File Shield, Behavior Shield, E-mail and Web Shields, etc. The SafePrice browser extension shows the best prices when you shop online, and File Shredder erases files so that they can't be recovered. AVG is light on system resources while it runs in the background, but scans can stress the system a bit. Still, it uses the same engine as Avast and provides solid protection against malware and phishing.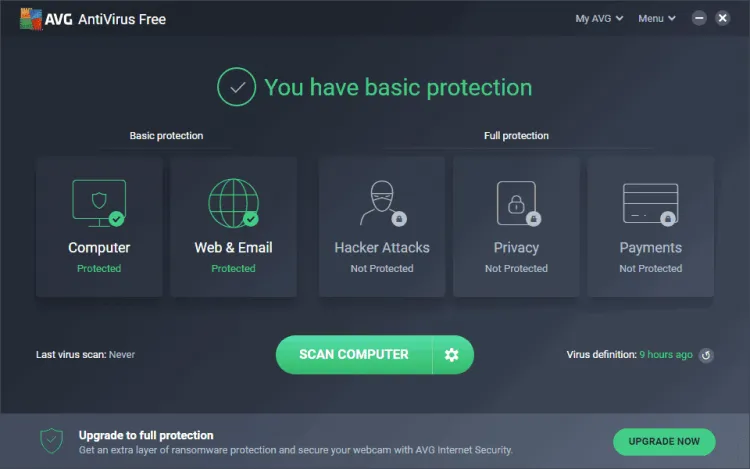 4. Avira Free Antivirus
Need plenty of customization options for your antivirus software? No one is more flexible than Avira Free Antivirus!
Download from Sooftware: Avira Free Antivirus
Price: free
Setting up Avira is as simple as it can be because it comes with a 5MB installer. It comes with an up-to-date UI design, packed with customization options and features like firewall manager, and browser extensions. Lab results indicate above-average protection against malware threats. Avira sends reports to other users about the malicious activity you encounter by default, so if you value your privacy, you'd need to opt-out via e-mail.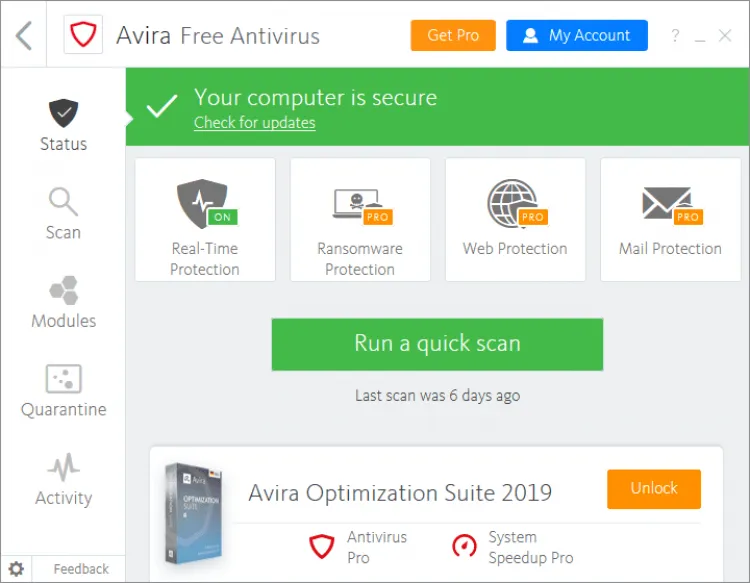 5. Sophos Home Free
Need enterprise-level protection with remote control? Sophos Home Free gets the job done!
Download from Sooftware: Sophos Home Free
Price: free
The main selling point of Sophos Home Free is the remote control. The free version allows up to three devices, PC or Android. Lab tests have shown decent scores against malware attacks, but it leaves a lot to be desired in terms of phishing protection. Still, it's worth checking out as it comes with robust parental control. The desktop app is only useful for running scans, and the remote control is done via the dashboard on Sophos' website. If you consider paying for an antivirus eventually, Sophos offers a 30-day free trial for new users, and their subscriptions cost next to nothing.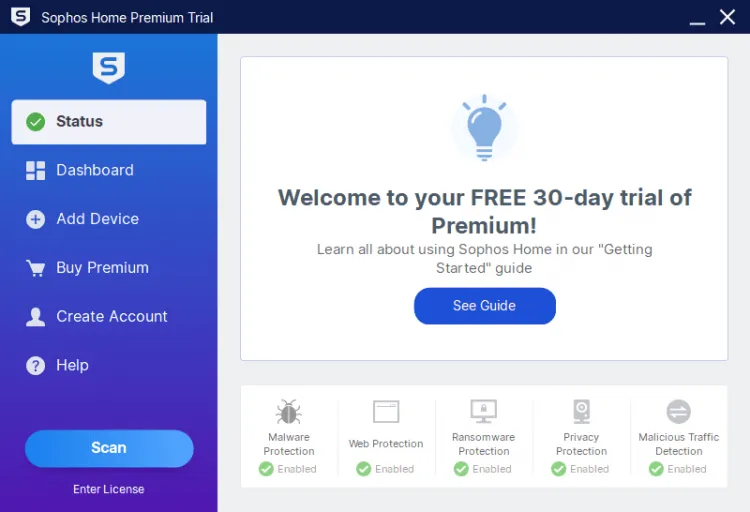 6. Panda Free Antivirus (Panda Dome)
You don't like being interrupted while gaming? Panda Dome's gaming mode allows for peaceful in-game time!
Download from Sooftware: Panda Free Antivirus (Panda Dome)
Price: free
We'll be honest with you; Panda Dome looks a lot better than it performs. It sports a modern UI design and a decent number of features. They include a 150 MB VPN, and a gaming mode that prevents Panda Free Antivirus from interrupting you while playing games. You can schedule your scans or run them manually. Just like our 4th and 5th entries, Panda Dome gathers usage habits information. But unlike Bitdefender and Avira, there is no option for opting out. Lab scores for malware protection are not the greatest compared to the rest of our list, as Panda Free Antivirus only managed to edge out Windows Defender.