Best Zoom alternatives for PC 2022
Zoom took the charge when the entire world turned towards virtual meetings, classes, and gatherings. But is it the best application out there? Especially for specific requirements? In this article, we will tell you about the top Zoom alternatives for 2022 that might be better than even Zoom itself.
By Hamza Sadiq July 27, 2021 • updated January 10, 2022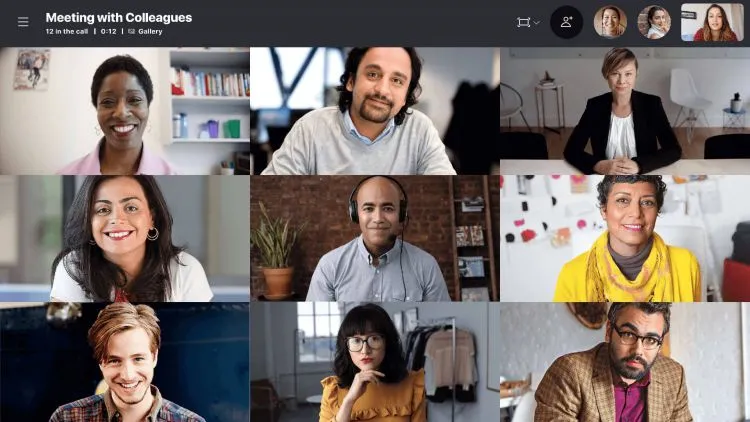 With the Internet completely taking a new turn in 2020 moving towards virtual events and gatherings, Zoom took the crown. It was the number one expression whenever there was any talk of hosting an online class, event, or meeting. Every company had to shift to work from home and institutes had to pivot as well. While Zoom did take the crown because of its simple UI, minimalistic installation, and ease of use, what are the alternatives you should be looking at? Here are the top seven ranked from top to bottom based on their features and usability. All of them have free versions/trials.
1. Microsoft Teams
If you want the best meetings application out there, Microsoft Teams is the one
Download from Sooftware: Microsoft Teams
Price: free
If you have been active online, you will already know about Microsoft Teams. It is the premier meetings application that is used by many major companies as well as minor companies. The features of MS Teams include video meetings, voice meetings, document sharing, screen-sharing, presentations, and 10GB of free storage available (in free version). We can also point out its ease of use. One thing that Microsoft Teams has that Zoom doesn't is professionalism. The entire user interface and all of the features were developed keeping professionals in mind. All of these things make MS Teams our top choice in this list.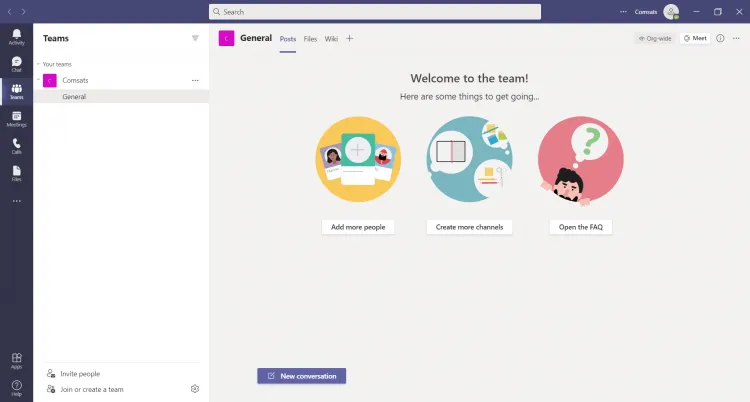 2. Discord
Aimed initially at gamers and casual users, Discord has now become the prime place for virtual hangouts
Download from Sooftware: Discord
Price: free
If you think about virtual hangouts, discussions, and gaming interactions for squads and friends, Discord is probably the only application. But recently, it has become so much more than that. Discord was always one of the most efficient applications out there with excellent chat and voice quality, but with the recent introduction of group video calls, it has taken up quite a decent competition with Zoom. With excellent features such as channels, always remaining connected with your people, catchy conversational items (emojis, gifs), bots, and a great user interface, Discord is a great alternative to Zoom.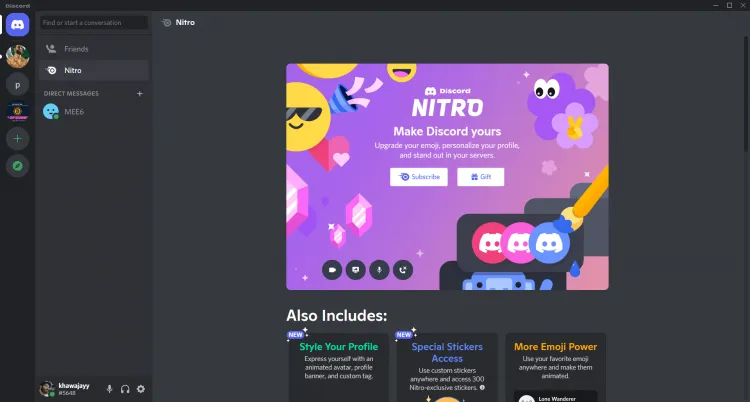 3. Webex Meetings
If you want a simple yet effective video meetings application that does everything essential perfectly and nothing extra
Download from Sooftware: Webex Meetings
Price: free
Webex Meetings by Cisco is a great meetings application for people who want to keep it simple yet professional. Webex Meetings is an alternative to Zoom and MS Teams because of the professionalism and ease of use this application offers to the end-users. One of the major focuses of Cisco is to utilize networking to the max, which Webex Meetings benefits a lot from by offering high-quality calls on average Internet connections. With a very simple setup, a minimal UI, and great video and audio quality, Webex Meetings is the application to use if you prefer simplicity and efficiency over extra features.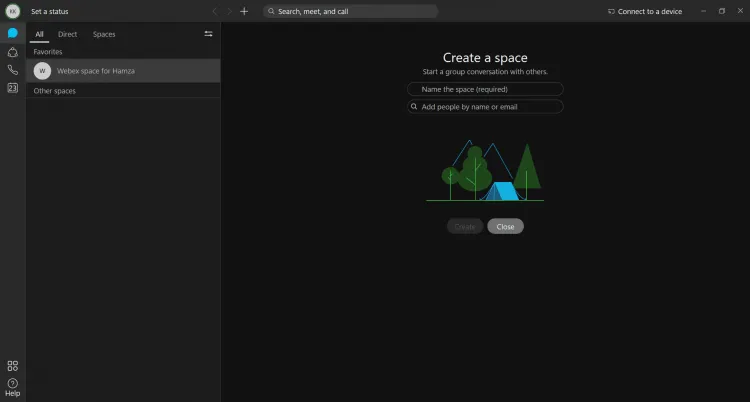 4. RingCentral Meetings
RingCentral is one of the less popular, but better HD video conferencing applications
Download from Sooftware: RingCentral Meetings
Price: free
RingCentral Meetings application is one of those that remain underappreciated, yet do everything correctly. With a simple and beautiful user interface, a rich set of features (mostly for the premium versions), and effective VoIP calling features, RingCentral Meetings might be the perfect blend of a professional and a personal meetings application. With features such as background noise management and reduction, HD video calls, and many sub-apps that you can use and link within RingCentral itself, this might be a great alternative to Zoom for you.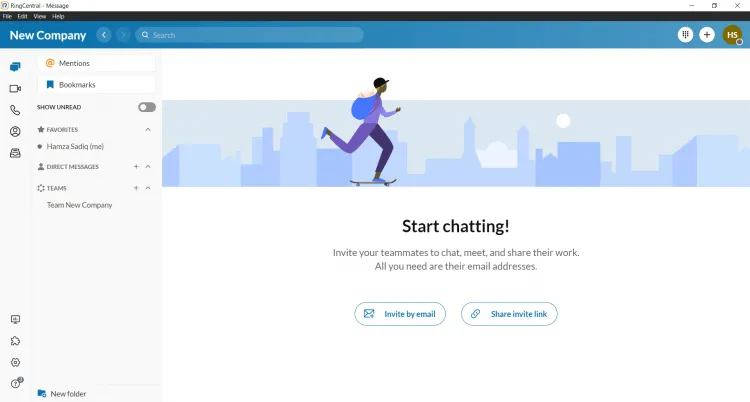 5. Skype
Ah, the fallen soldier! Is Skype making a comeback with new features and modern capabilities?
Download from Sooftware: Skype
Price: free
Skype is the application that once used to be the only way to conduct voice and video calls over the Internet with anyone around the world. While it used to rule that industry, it is nowhere near as popular now. But Skype has made a good comeback by introducing new features such as efficient group video calls and meetings, effective messaging, ease to set up and use, a rich list of configuration settings, and so much more. We will go as far as saying that Skype has become a viable competitor, although the popularity hasn't risen because of so many options. A decade ago, Skype used to be "the" thing. Now it is one of the many things.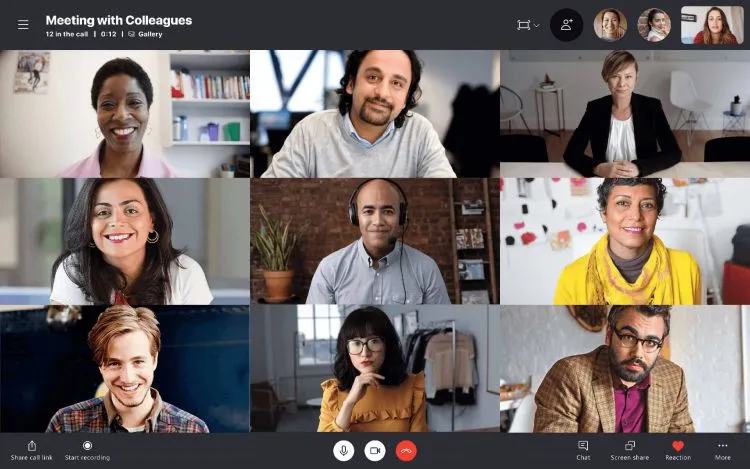 6. GoToMeeting
GoToMeeting application is the perfect blend of virtual organization management and virtual meetings
Download from Sooftware: GoToMeeting
Price: try for free (€12.50 for Professional edition; €14.33 for Business edition)
GoToMeeting is an all-in-one virtual meetings application that does video conferencing and calls perfectly. While there is a free trial version available, the real experience lies in the premium versions that you can select based on your requirements. HD video calls, screen sharing and presentations, personal conference lines, and unlimited storage for recordings are all features of the premium packages. If you can pay for your organizational needs, GoToMeetings might be a good alternative to Zoom.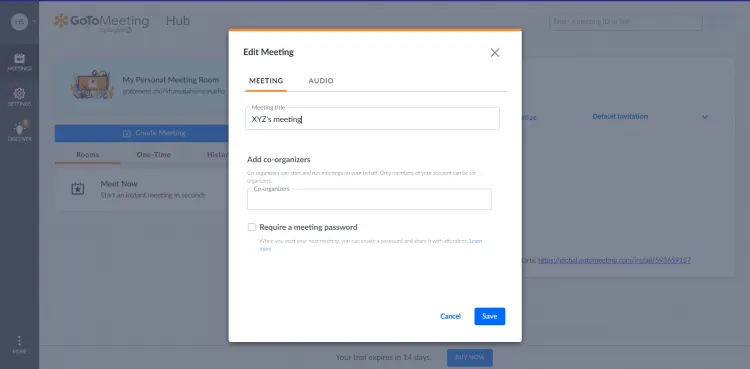 7. Jitsi
Jitsi is a simple and effective video conferencing solution, but it is not everyone's cup of tea
Download from Sooftware: Jitsi
Price: free
We'll be honest with you; Jitsi is not for everyone out there. Jitsi has many features that other applications do not, such as auto-answer, auto-forward, call recording and encryption, auto-away and auto-reconnect, file transfer, and desktop streaming. While the setup is incredibly easy and simple, Jitsi does not take any accolades for its bland user interface or its ancient list of supported platforms, including Google Talk, AIM, and XMPP. While understandably, such platforms are still deployed and utilized by major organizations for their conferencing, they are not used by the average consumer. All of this makes Jitsi a very specific choice, which also translates to it being the last in this list.