Best free Android emulators for Windows 2022
There are quite some choices when deciding which Android emulator to use on Windows. Hopefully, this article will clear up some confusion about this choice. Check out the list below to find the best free Android emulators for Windows. All of the emulators covered in this article can be downloaded from our site.
By Vedin Klovo January 18, 2021 • updated January 10, 2022
The evolution of Android gaming led to the development of numerous emulators that can run on our Windows machines. In general, people may decide to switch to emulators for many reasons. It could be that their phones are too old to play newer games, or it's just that some games can be enjoyed more easily with a keyboard, mouse, and a large screen. Emulators for Android are not perfect, and it's difficult to expect the same level of stability as you have on your phone, but they've evolved to a point where you can't feel the difference most of the time. Let's check out the best Android emulators for Windows!


1. Bluestacks
A unique interface and the support for a large number of games make BlueStacks a no-brainer
Download from Sooftware: Bluestacks
Price: free
BlueStacks is an Android emulator designed for Windows. As soon as you install it, you'll be able to browse their app store, but the games are still downloaded via the Play Store and a Google Account. You can run several instances of the client and tweak the controls whichever way you like. However, BlueStacks does require stronger hardware when compared to the competition, so you might struggle with some franchise titles like PUBG Mobile if your PC's hardware is older. While BlueStacks is free to use, you can buy a Premium Subscription to get rid of ads and receive special customer support. You can install games via the built-in store (essentially Play Store) or by using APK/XAPK files.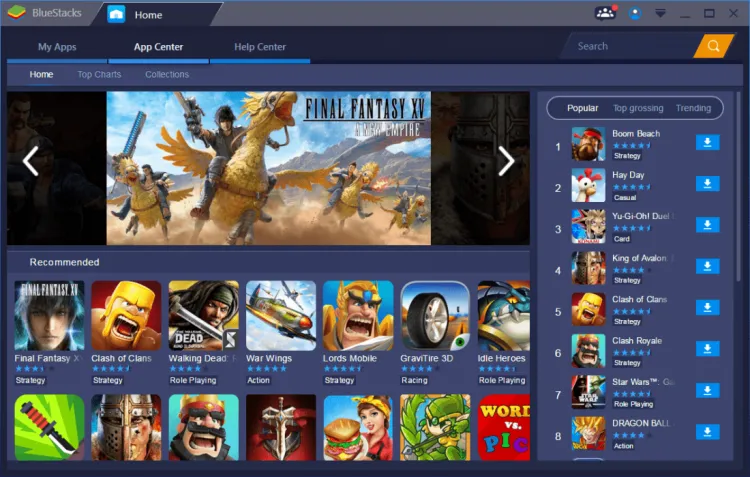 2. NoxPlayer
A fast Windows emulator with simplicity and gaming in mind
Download from Sooftware: NoxPlayer
Price: free
NoxPlayer runs a stock version of Android and it's optimized for gaming. Unlike BlueStacks, NoxPlayer is completely free with no ads. It supports intuitive keyboard and mouse binding, as well as most external gamepads. Despite its primary purpose being gaming, you can install and use other apps from the Google Play Store. You can also optimize your gaming experience by using all sorts of tools it offers, like screenshot capabilities, gameplay recording, and installing APKs located on your computer.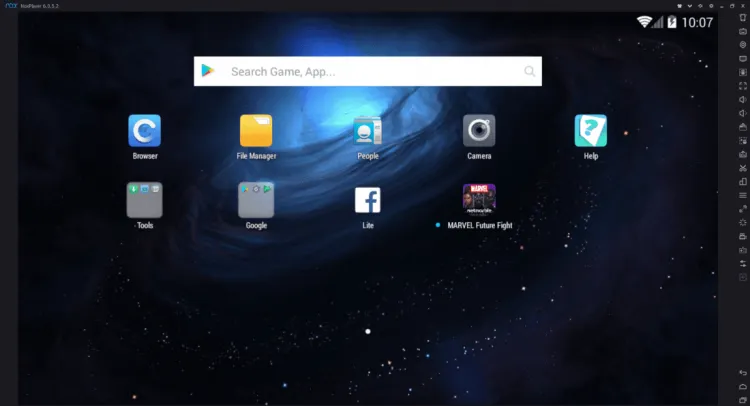 3. MEmu
Use predefined templates to automate key binding
Download from Sooftware: MEmu
Price: free
MEmu has become quite popular recently, and it's highly oriented towards gaming. It takes advantage of CPU virtualization and it can run well on both Intel and AMD chips, with either dedicated or integrated graphics cards. It supports installing games from the Play Store or installing using APK files. We love the predefined set of controls you can use for different types of games, like first-person shooter and MOBA templates. However, not everyone will be able to run it from the start as the emulator has unresolved problems on certain setups. Still, it's a great emulator for demanding games!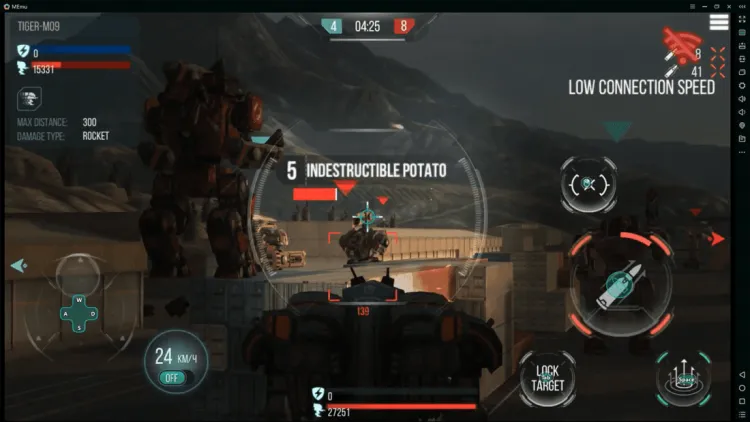 4. GameLoop
Official emulator for Call of Duty Mobile and PUBG Mobile
Download from Sooftware: GameLoop
Price: free
GameLoop (formerly known as Tencent Gaming Buddy) is very close to perfection when it comes to Android emulators for Windows. While its interface looks more like Steam, rather than an Android device, it goes to show it's oriented primarily towards gaming. It's an official emulator for Call of Duty: Mobile and PUBG Mobile, among others, which is partly because Tencent is behind all of these projects. This makes GameLoop the perfect emulator for playing big Android titles knowing it can take the maximum from your PC's processing capabilities. There are no ads, in-app purchases, or premium versions, and most games can be played without you having to tweak the commands!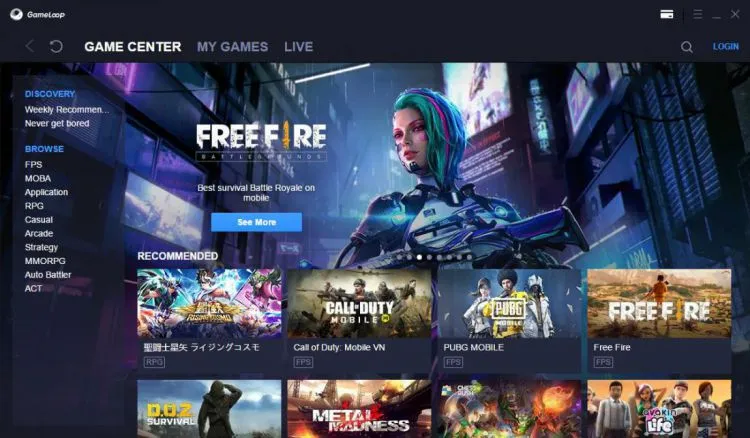 5. LDPlayer
An underrated Android emulator for lower-end Windows PCs
Download from Sooftware: LDPlayer
Price: free
From the start, one can appreciate how LDPlayer installs and runs in a couple of simple clicks. While the emulator was blamed in the past for sideloading adware, the problem seems to be resolved now. When the tabled-like UI shows, you can open the Play Store (or the built-in store that later redirects to Play Store) and install games. Based on user feedback, LDPlayer delivers in terms of performance and users were surprised to see how well it performs on lower-end hardware. Most games start with intuitive control mapping, but you can also tweak it quickly. The right-side menu includes volume control, screenshots/gameplay recording, and options to run several instances of LDPlayer. The customization options are abundant, and you can even choose which device to emulate and the proportion of your hardware resources to use for emulation.